How It Works
Traillon provides a highly interactive map which allows for planing a hike and view detailed route analysis. Check out how it works below.
1.
Pick a starting point
Choose the starting point from a considerable number of waypoints to begin planning your hike.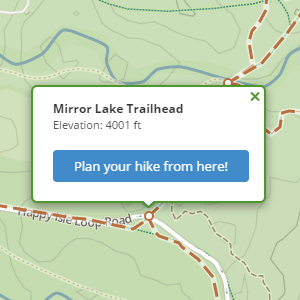 2.
Plan your route
Click on pulsing waypoints to build up your route step by step.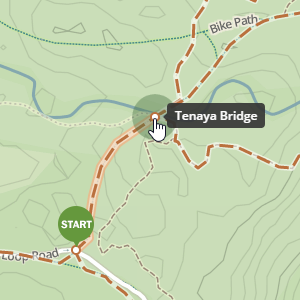 3.
View route details
Check distance, approximate hiking time, elevation change of the whole route and between adjacent waypoints.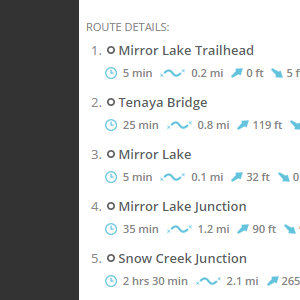 4.
View elevation profile
View elevation throughout the length of the route.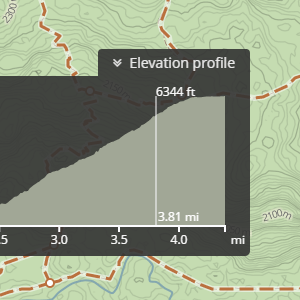 5.
Share with friends
Get a short link to your route and share it with friends.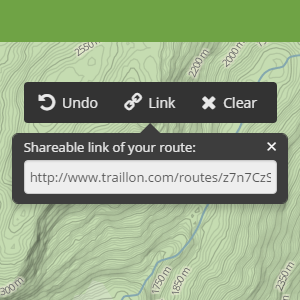 Notice: Use Traillon map at your own risk. The map may contain errors and Traillon.com makes no warranties, although every attempt will be made to ensure the information is accurate. Furthermore, Traillon.com assumes no responsibility or liability whatsoever associated with the use or misuse of this data.